Station A's clean energy grades predict the likelihood that a clean energy investment will pay back financially based only on your building's address.
Station A grades are based on predictions of your building's energy use, cost of electricity, installation space, project build costs, annual sunlight exposure as well as available financing and market incentives. Our data is updated monthly to help ensure accuracy.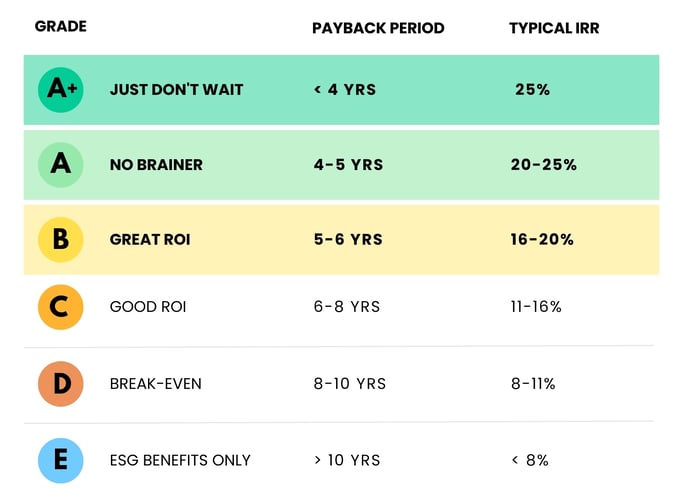 Actual financial performance will depend on building actuals and market conditions that are determined through Station A's free digital RFP process.